Independent thinkers. Exceptional communicators. International citizens. Grinnell graduates make lasting contributions to their careers in business and industry, in the for-profit and nonprofit sectors, in this country and around the world.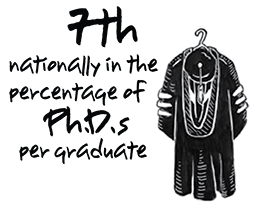 Wherever Grinnellians find themselves after graduation, they land on their feet, ready to mobilize their strong work ethic, intellectual rigor, experience, and wide ranging curiosity to make a positive difference in the world.

Political Science majors enter politics. Biology majors become physicians. History majors…wind up teaching history. We've heard it all before: The major you declare during your college days has a strong influence on your career options and your marketability in those fields. The data presented in this Grinnell College Career Paths visualization help to debunk the "major=career" myth.  It also reveals the complexity of the career development process. Especially in a liberal arts setting, where conversations of transferable skills and experiential education abound, students choosing a career should consider both their major and experiences gained outside of the classroom.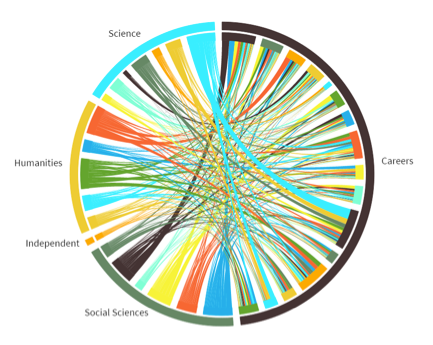 Click the image to open the interactive visualization in a new window.